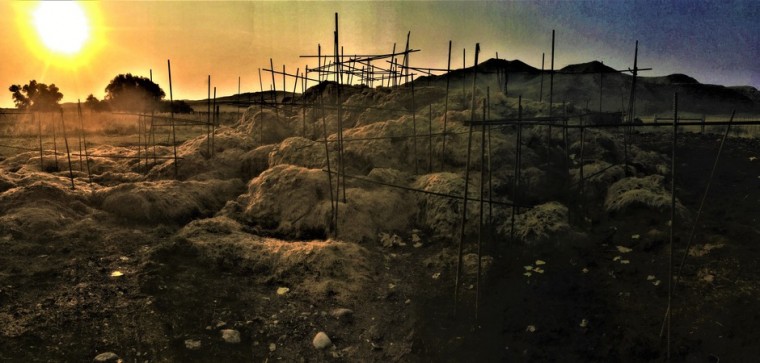 Craig Goodworth, Ucross Study #1 (steel rebar and rotted grass), 2018

The Moon Birds
Orange tree
with quivering birds,
songs spill out
reaching the green moon.
Orange tree
housing the moon birds,
their songs pay
homage to the night,
to the horned moon,
to the half-moon,
to the full moon,
the birds sing.
Orange tree
under the dark sky,
all alone,
when the moon birds leave.
Orange tree
the moon shines for you
searching for
the birds and their song.
___________________________________
Luis Cuauhtémoc Berriozábal
Review by Jared Pearce
This poem recalls some of the best lyrics (at least in translation) in the Chinese Classic of Poetry.  The focus and repetition encourages a symbolic reading that can float in many directions, and which is part of the fun of the poem.  The tree could be a house, the birds could be children, the moon parents; or tell the story of the breaking of a relationship, including a cultural rupture.  The delicate imaging and insistent repetition open the possibilities.
Review by James Thurgood
This poem demands no payment before it gives its fruits and songs:  it is an object of beauty quietly inviting contemplation.