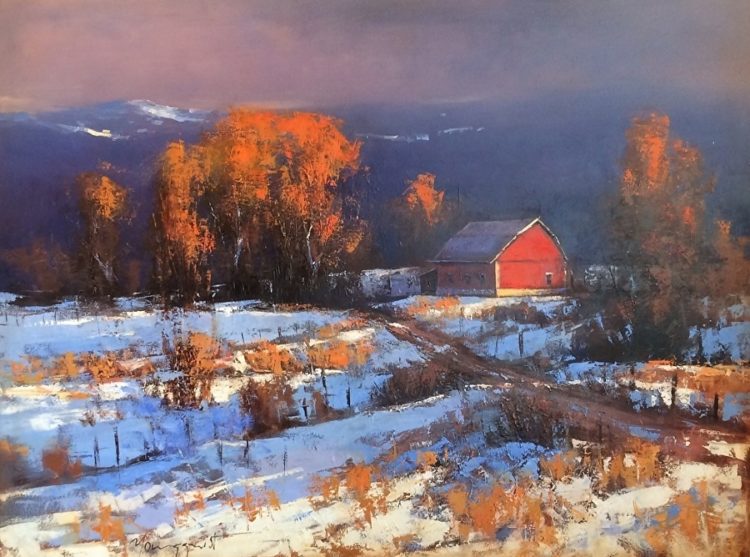 Early Snow, Romona Youngquist, 34 X 48, Oil on Canvas
The Same Wintry Fever
But Ashwood wet and Ashwood dry
A King may warm his slippers by.
                                  —Anonymous
Number two oil was never
all that dear, and the half-dead ash
in the swamp behind the hayfield
would cost an afternoon of punching
through ice into slurried muck,
sliding and balancing with a hundred
pounds of wet log on his shoulder,
and then two hundred more
stuttering steps through the snow
to the shed and saw.
Yet my father paid that price
more winter weekends than not,
while we all enjoyed the quiet,
in short sleeves by the wood stove.
And as I lean upon my shovel, ignoring
the snow-blower resting in the barn,
I know this was more than parsimony
or stubbornness: the steam rising
from my mouth and sweat-soaked wool
like smoke proves that, for now,
the furnace is still lit.
__________________
Kevin Casey