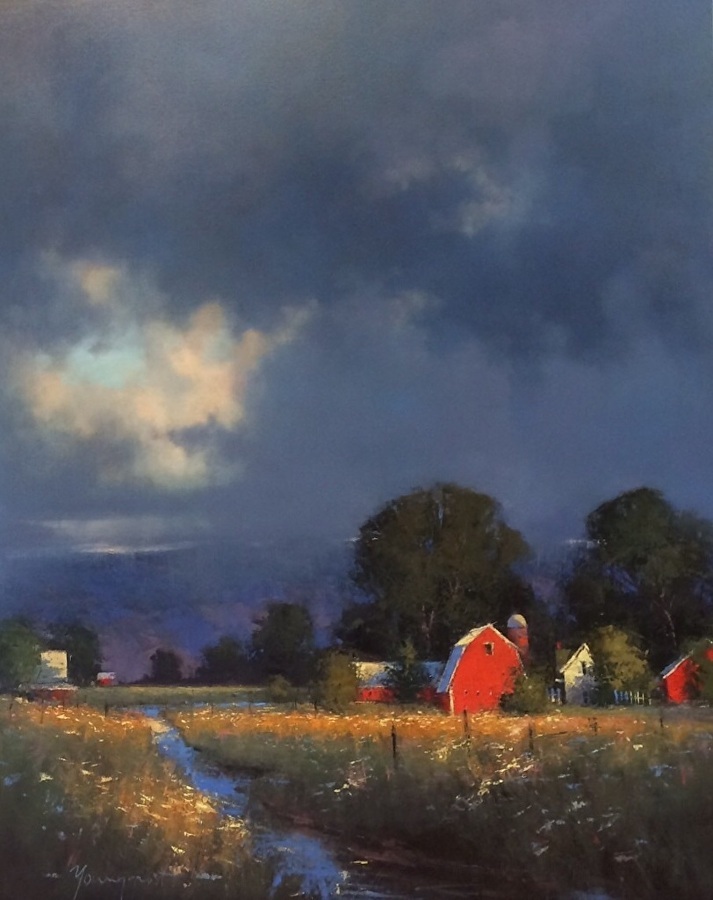 Sense of Place, Romona Youngquist, 60 X 48, Oil

AT THE GRAVE OF A FRIEND (After MEI YAO CHEN)
It's now a new season.
Flowers rise from the earth.
Leaves appear on boughs.
Along the riverbank,
the ice has now broken.
The sun is bright, as if
God had finally spoken.
Squirrels romp in the grass,
ecstatic to be alive.
I place flowers on your grave.
My friend, would you be sad
that in the face of
your untimely death,
life can still thrive?
_______________
George Freek