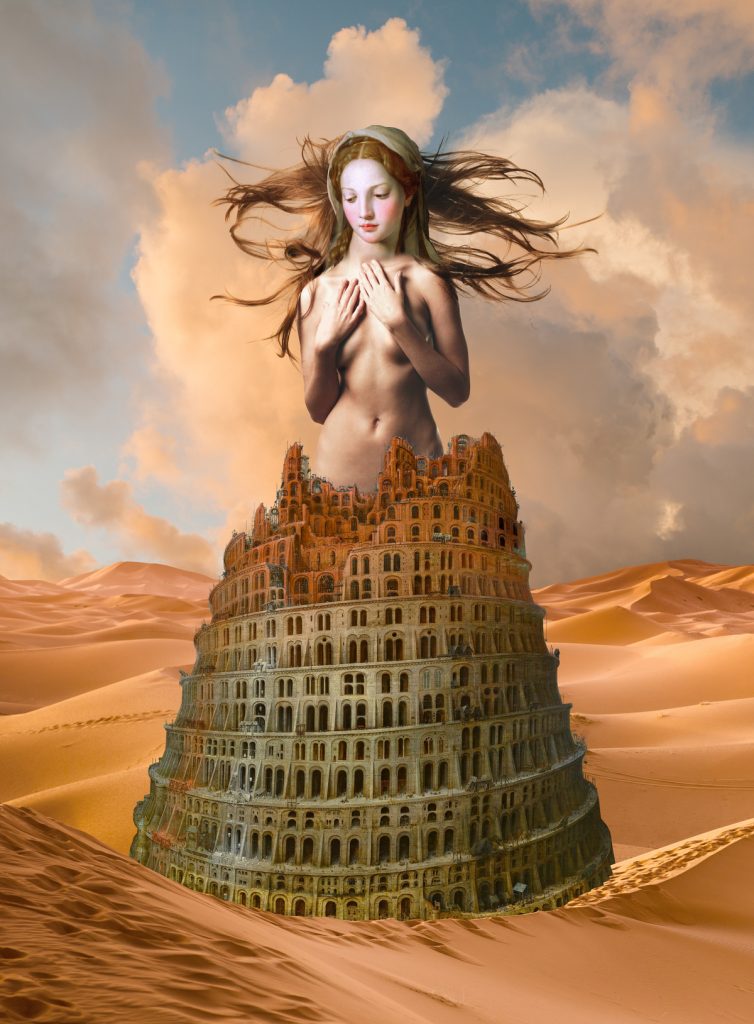 Dale Champlin, Desert Woman 4, Collage, 2021

NEAR THE DELAWARE WATER GAP
            The night we ran out of gas,
            we roamed the forest.
            We had driven from Williamsport to Manhattan
            so my friend could play his music
            for a dozen people who didn't listen.
            We found a convenience store,
            ate honey buns on a bridge.
            We walked back to the car
            without finding a station.
            This was several years ago—
            a truck pulled off the highway,
            we held up our thumbs.
            The driver asked who we were,
            the usual hows and whys.
            We said nothing of the artless life,
            our greatest fear.
_________________________
William Dolben