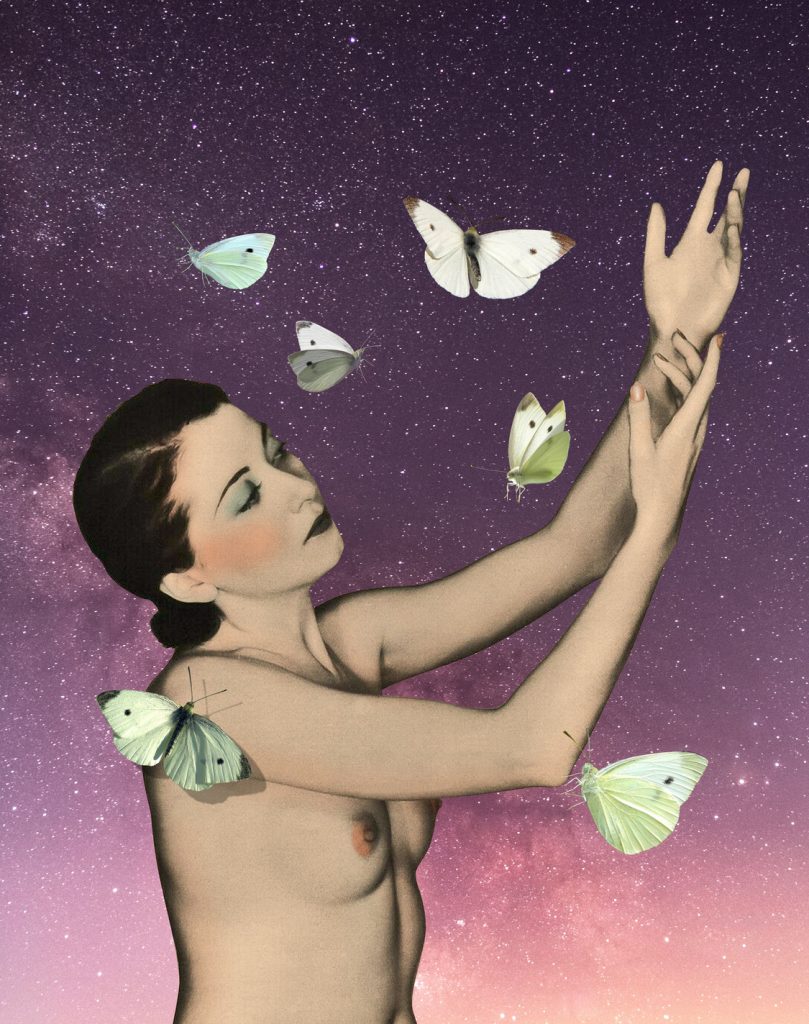 Dale Champlin, Arms Up, Collage, 2021

AT THE AGE OF 80
            At the age of 80,
            suddenly ill after eating a delicacy,
            the Buddha was about to pass.
            He assured his host the cause was natural,
            nothing to do with the food.
            His disciples gathered
            under the moon,
            he asked them not to grieve.
            Impermanence is natural,
            coming together inevitably means coming apart.
            Two thousand three hundred
            ninety-six years later,
            my father and my aunt
            sat beside my grandfather,
            watched him die at 80,
            listened until he couldn't speak.
_________________________
William Dolben