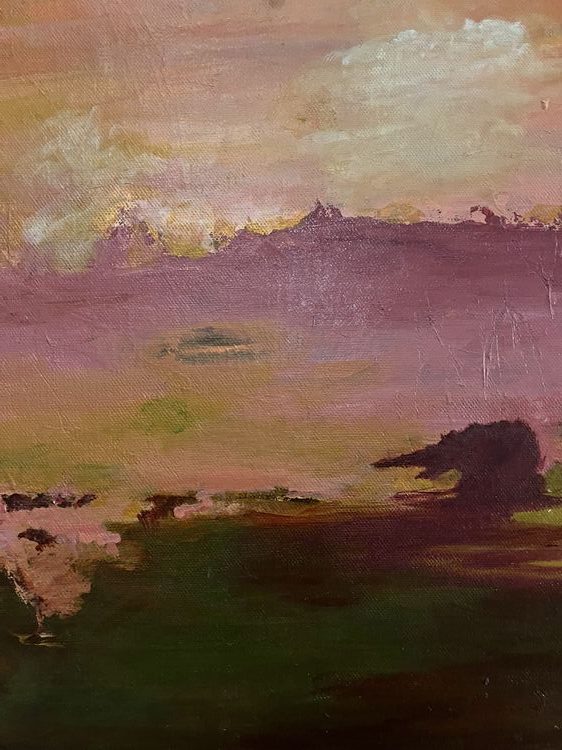 Diane Corson, The Rolling Red Sea
Darl
gone.
Sunset stripteasing mud,
ruts buttering what was a field of wildflowers,
honey with derelict whiskey breath oozing from broken figurines;
an oak tree bunions pulsing hangs over whats left to barter, 
the sky still blue,
ATV odor the robe of the prophet.
________________
JW Burns
Review by Mary Giudice
Is the "Darl" of the title the character from Faulker's As I Lay Dying? I'm going to assume yes because I like the southern gothic direction it takes me. And indeed beauty and deterioration battle in this poem. "Ruts", "mud", and "bunions" share a small poetic bed with "sunset" and "honey". The assonance of those short u sounds acts like a magic glue here! "Ruts buttering what was" is a great sonic moment. The prophet in the last line raises the stakes of this poem, sending me back to the beginning for another go-through.