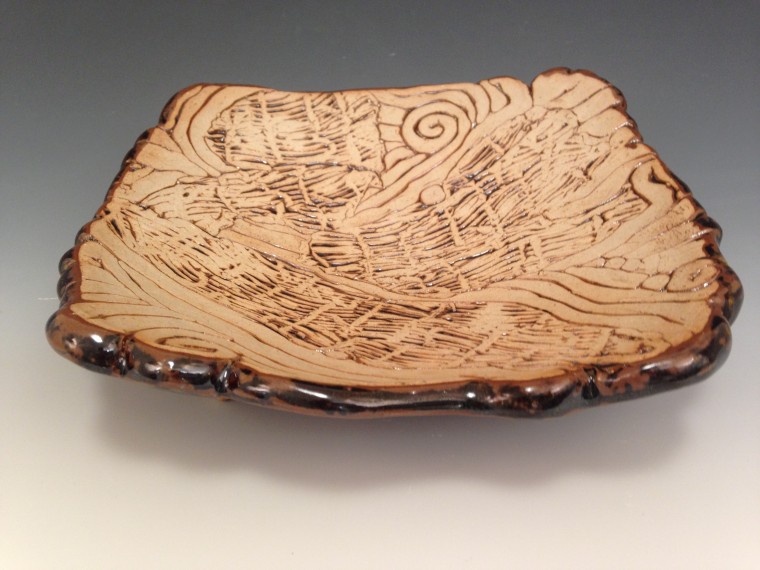 Mark Terry, "Tectonic Plate," 14 x 14 x 3, Stoneware
My Poem Is Flying Away Today
after Ulalume González de León, Song Almost without Words
Yes, flying . . .
so far away
that between you and me,
I am at a loss for words.
Which brings me to the question:
if I had to choose between being the poem
or writing one,
which would it be?
Oh Yellow Broom, Yellow Sun, Yellow Mood
flooding my office with longing  . . .
I want to surrender to you,
to give up my bad habits.

But instead, word by word,
line by line, I change my mind.
I change the sun to wind,
the wind to clouds
and grief.

Yes, I lie.
Today I write lies.
_________________
Nin Andrews