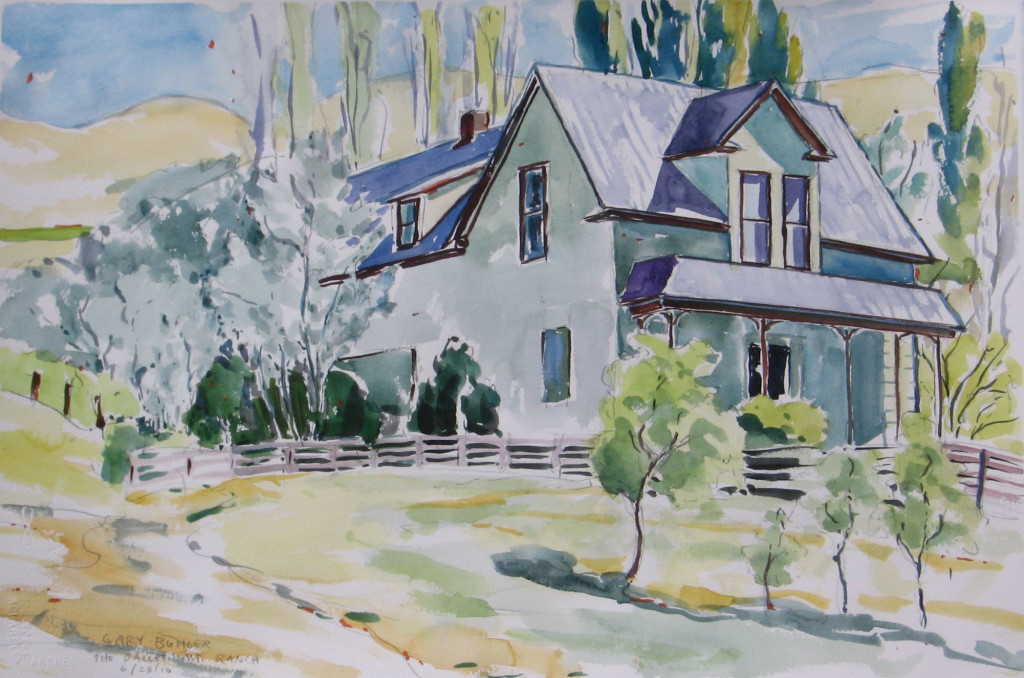 Klickitat Mt. Ranch, Gary Buhler

BURYING ST. JOSEPH
Dad hands me a small plastic statue
weaker than a toy soldier.
To sell the house I grew up in
he relies on superstition,
telling me to bury the foster father of Jesus
like believers might dispose of a heretic.
In Mom's garden, a no man's land,
I am allowed to break ground
between annual cemetery flowers:
geraniums, marigolds, zinnia, impatiens.
I pierce the soil, black as smokestack fumes.
Wrist deep, I stop.
The house looms over me,
windows staring across the Ohio,
its naked banks once lined with the faith
that steel mills provided.
I feel every bit of thirteen.
When the last handful of earth
refills the hole, for a moment
I ransom time
as the sainted father figure
disappears like childhood
inside the back pocket
of my worn, ill-fitting jeans.
___________
donnarkevic