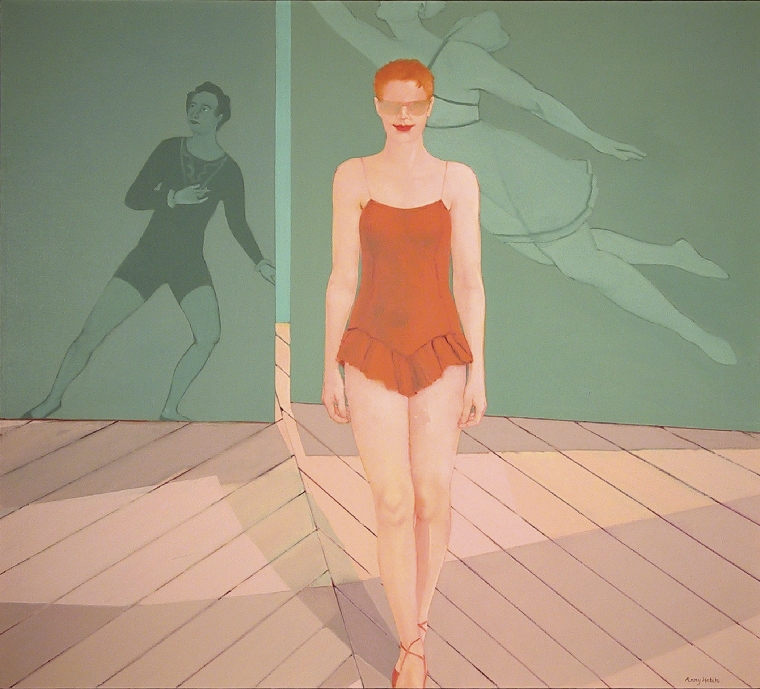 Cinema
She got off the bus from Muncie with only the yellow dress
she was wearing, ballet flats and a fifty dollar bill pinned
to her bra. There were stars in her hair and ribbons in her eyes.
Heat from the street grate blew her hem up, corn cob with the husk
stripped clean. Cute meet on 45th, "You need a martini," her him
said and she sipped gin around olives in the Signature Room
while he blew in her seashell, nipped down her strap, gave her
the slip. "There's more than one way to skin an ape" she thought later
on her park bench, all Midwest grit. Stars yoked the sunrise, wrecked
the night. At the diner, ordered eggs benedict on a whim with the last
of her cash then stared aghast at what she got. "Eggs on eggs"
sighed the waitress, brought her check.
_______________
Laura Bandy
Review by Spencer Smith
Nice use of assonance and alliteration throughout ("heat from the street grate," "nipped down her strap, gave her/ the slip," "with the last / of her cash, then stared aghast"). While the subject itself is mainstream American lore (small town girl goes to Hollywood with dreams of being a star), I enjoyed the chaotic treatment, and finishing on the metaphor of things not turning out as expected as represented by Hollandaise sauce really just being more eggs—"eggs on eggs" from a bored waitress.